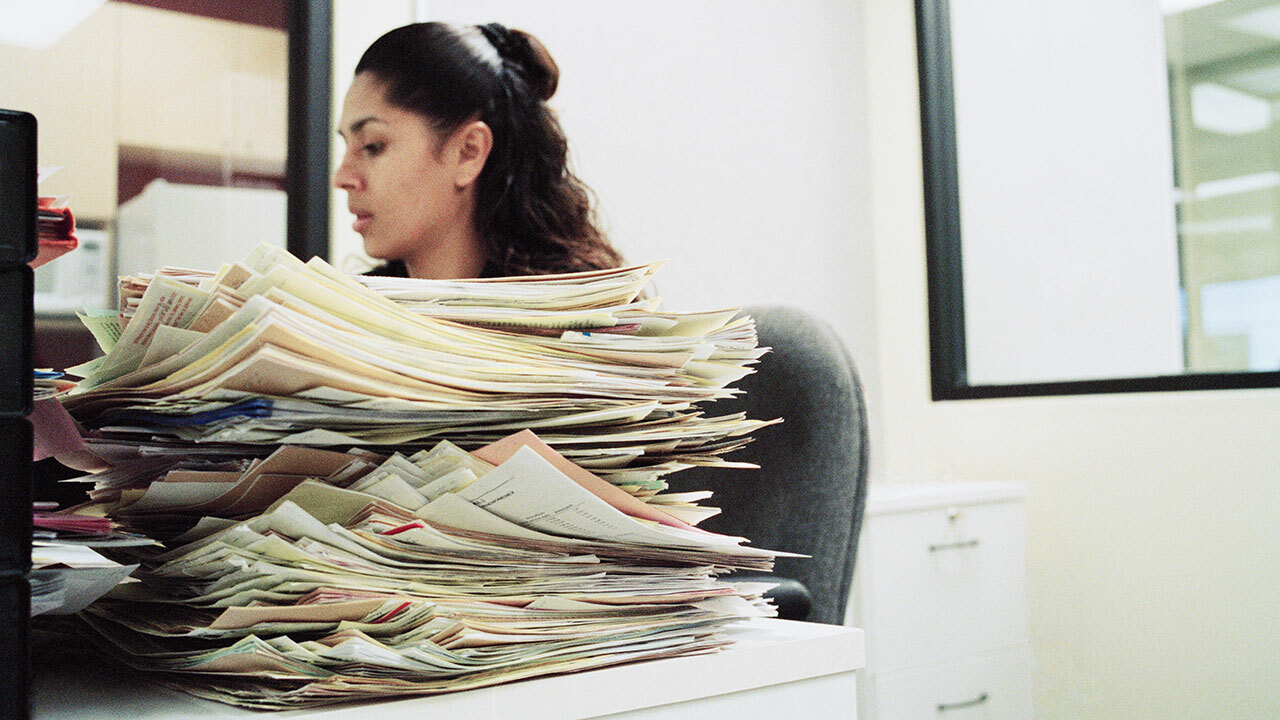 Five Ways AP Automation Can Ease Burnout, Turnover in a Healthcare Organization's Finance Department
Key takeaways:
Employee burnout and turnover are real threats to a healthcare organization's mission to provide quality care delivery.
These staffing challenges aren't limited to doctors, nurses and others on the front lines of patient care; a healthcare organization's finance department can be affected as well.
Remitra® accounts payable (AP) automation solutions can help minimize burnout and turnover by reducing stress and fatigue associated with overwhelming manual workloads and giving staff time for more challenging work that drives the business of healthcare forward.
---
It's no secret that burnout opens in a new tab in the U.S. healthcare workforce is on the rise, but it's not just physicians, nurses and others responsible for direct patient care who are suffering from the effects (e.g., excessive stress, mental and physical exhaustion and depression). Burnout is taking a toll on non-clinical, back-office staff as well, including accounts payable (AP) professionals.
Surveys opens in a new tab conducted by the Institute of Finance & Management (IOFM) point to increased workloads and longer hours due to inefficient manual processes as a catalyst for employee burnout. Among AP professionals who responded to the survey, nearly one in four said they're considering leaving their current organization.
High turnover opens in a new tab negatively impacts healthcare organizations in terms of both finances and resources. How can healthcare finance leaders help ease employee burnout that may result in costly resignations? The answer: AP automation.
Streamlining and automating work such as invoice processing and vendor payments can go a long way in reducing the risk of burnout in the AP team. Without automation, AP staff may spend hours on tedious, repetitive tasks – reviewing and keying in data from paper invoices, working through price mismatches, chasing down information and manager approvals, answering suppliers' questions about invoices and payments, and cutting and mailing paper checks, just to name a few.
As a result of these inefficient, time-consuming manual processes, AP teams can feel overworked and overwhelmed and left with little energy to focus on the tasks at hand (these are burnout risk factors opens in a new tab), which can lead to slower invoice and payment processing, more errors, missed early payment discounts and strained relationships with vendors.
An AP automation solution, such as the Remitra® procure-to-pay platform, can take the burden of manual work off AP staff and help to create a more satisfying work environment that may contribute to less burnout and lower turnover rates.
Here are five ways how.
Remitra®: Helping AP Professionals Reclaim Joy in their Work, Build Resilient Supply Chains
A healthcare organization's finance department plays a critical role in its ability to deliver quality patient care. Manual, paper-based AP processes make it challenging for hospitals and health systems to effectively manage AP professionals' time and their finance department's resources, which can cause ripples in the supply chain that affect care delivery.
With Remitra® AP automation solutions in place, healthcare organizations can help smooth out those ripples and benefit from:
Increased procure-to-pay efficiencies.
Reduced costs.
Enhanced security.
And, importantly, an AP staff that's less prone to burnout and less likely to resign because they're more fulfilled with their work and can see how it contributes to the organization's overall mission.
For more on this topic: