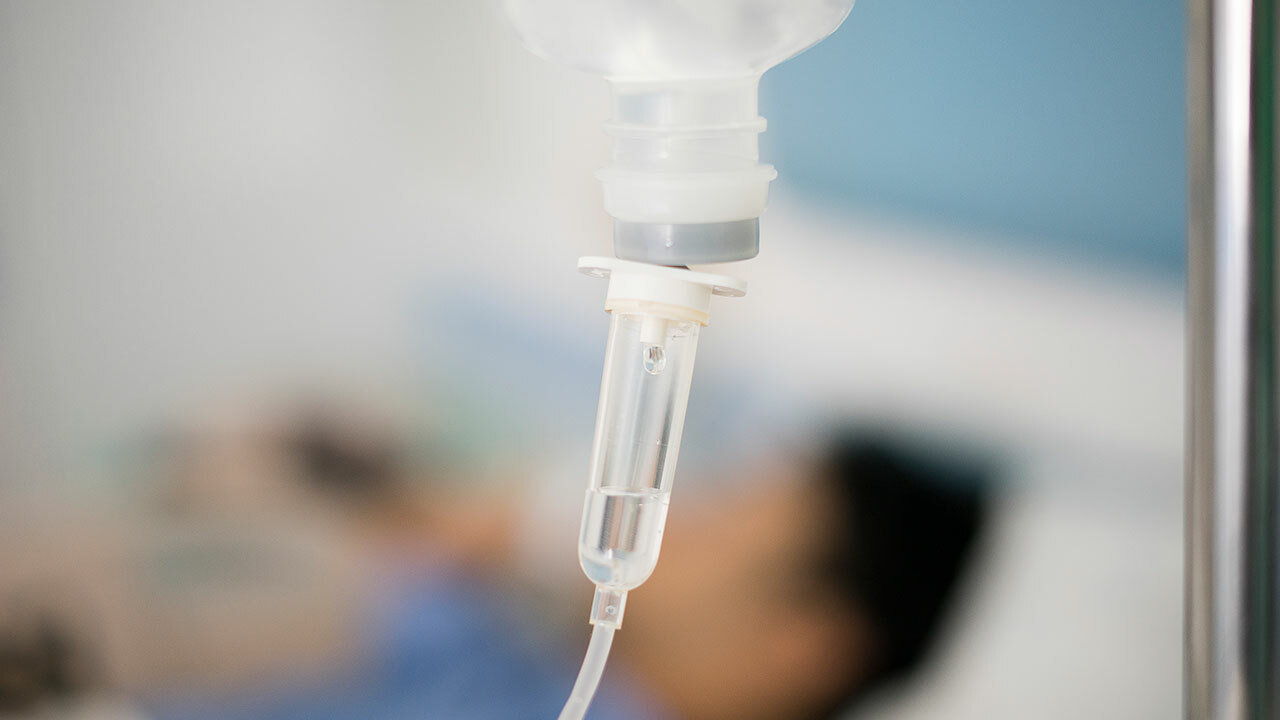 Easing Five Infusion Center Financial Challenges with Remitra® Managed Accounts Payable Solutions
Key takeaways:
Ambulatory infusion centers (AICs) are gaining a strong foothold in the U.S. healthcare system, enabling patients with complex chronic conditions to receive ongoing treatment outside the hospital.
Injectable medications are expensive and payer reimbursement can be slow, which can lead to financing need for AICs to procure drugs and supplies necessary for the delivery of care.
Utilizing Remitra® Managed Accounts Payable solutions, AICs can obtain the credit they need while extending their payables timelines; potentially gain access to working capital, wholesale purchasing models and prompt-pay discounts; increase efficiencies through automated accounts payable and invoicing; and strengthen their supply chain resiliency with the goal of better patient care.
---
Ambulatory infusion centers opens in a new tab (AICs) are a critical component of the continuum of care (CoC), providing patients with an attractive alternative to an in-hospital setting for receiving intravenous treatments for cancer, autoimmune disorders and other chronic diseases.
Via the AIC model, care is generally managed and performed by skilled nurses and clinical pharmacists at an outpatient site pursuant to physician orders. Proving to yield both substantial savings and positive outcomes opens in a new tab, the delivery model can be beneficial not only to patients and their caregivers in terms of comfort and convenience, but also to commercial and government payers in terms of cost effectiveness.
The benefits of AICs are real. However, to realize them and bring these much-needed therapies to their patients, AICs may need to overcome a major hurdle – financing. Medications used in infusion therapy are expensive and it may take providers several weeks to several months to be reimbursed for their cost, depending on the patient's private health plan, Medicare or Medicaid coverage.
The slow reimbursement process can put AICs in a financial bind, making it difficult for them to acquire these costly drugs and provide the continuity of care patients require. Oftentimes AICs work with multiple pharmaceutical distribution groups and their ability to obtain credit with these groups can be key to having the medications on hand when their patients need them, as is the opportunity to extend payment terms as far out as possible.
With Remitra® Managed Accounts Payable solutions, Premier is helping to take the financial burden off AICs in addition to increasing procure-to-pay efficiencies and savings by automating accounts payable and invoicing, enabling them to focus on what matters most – quality patient care.
Automated, seamless and designed specifically for healthcare, Remitra® Managed Accounts Payable solutions can help alleviate the financial strain AICs are under and provide economic value in five ways.
Extending credit for medication and supply purchases.

AICs no longer have to rely on their distributors, banks or other lending organizations for a costly line of credit as they are waiting to receive reimbursement from payers to cover their costs. Remitra® extends the credit AICs need, paying distributors on their behalf so they can maintain access to critical medications and supplies.

Uncovering money-saving wholesale models.

AICs may also be able to take advantage of wholesale group purchasing organization (GPO) agreements and purchasing models designed to save them money; agreements and models that may not have been available to them without a higher credit amount afforded by Remitra® Managed Accounts Payable solutions.

For example, Remitra® is working with an AIC that needed $5 million a month to take advantage of a wholesale arrangement offered through Premier's GPO that would ultimately save the AIC money. Without Remitra®, the credit limit of spend the AIC was able to obtain was only $500,000, which would have put the wholesale arrangement and resulting savings out of reach.

Making quicker payments on behalf of AICs.

Traditionally, distributors want to be paid as fast as possible and they may offer providers prompt-pay discounts for doing so. With Remitra® Managed Accounts Payables solutions, distributors are not only guaranteed on-time payment, but they can also be paid as quickly as 10 or 20 days, potentially qualifying AICs for payment discounts that may provide them significant cash return.

Avoiding credit holds and strengthening supply chain resiliency.

When distributors aren't paid on time, providers are put on credit hold, which has a direct impact on their ability to provide patient care opens in a new tab. Remitra® Managed Accounts Payable solutions helps to eliminate the problem of late payments, keeping the flow of critical medications and supplies on schedule so AICs' supply chains can remain robust and care delivery isn't negatively impacted.

Lengthening payables timelines 30 days or more.

Through Remitra®, AICs can benefit from extended payment terms, which frees up working capital that can be applied to other areas of the business. Having cash on hand rather than tapping a high-interest line of credit can go a long way in helping an AIC weather today's business climate exacerbated by high inflation, labor costs and supply chain issues, and keep operations running smoothly.

Remitra® Managed Accounts Payable services include:

Receiving invoices electronically from distributors and suppliers (preferably by electronic data interchange (EDI

opens in a new tab

)).
Processing invoices on Premier's enterprise resource planning (ERP) platform.
Electronic payment of customer-approved invoices by Remitra® to the distributor or supplier.
Electronic submission of invoice details (with general ledger (GL) coding) to the customer's accounting platform.
Payment of approved invoices (from customer, on customer payment terms) to Remitra®.
Dispute management assistance (between distributor/supplier and customer).

Remitra® Managed Accounts Payable Solutions: A Triple Win

AICs are a win for patients, a win for healthcare providers and a win for distributors, translating to improved patient care, increased access to treatment and streamlined operations.

With the addition of Remitra® Accounts Payable solutions to Premier's CoC services portfolio opens in a new tab – powered by technology offerings, GPO solutions, advocacy efforts and more – we're working to enable these wins for the long term and contribute to a stronger, more cohesive care continuum for all.